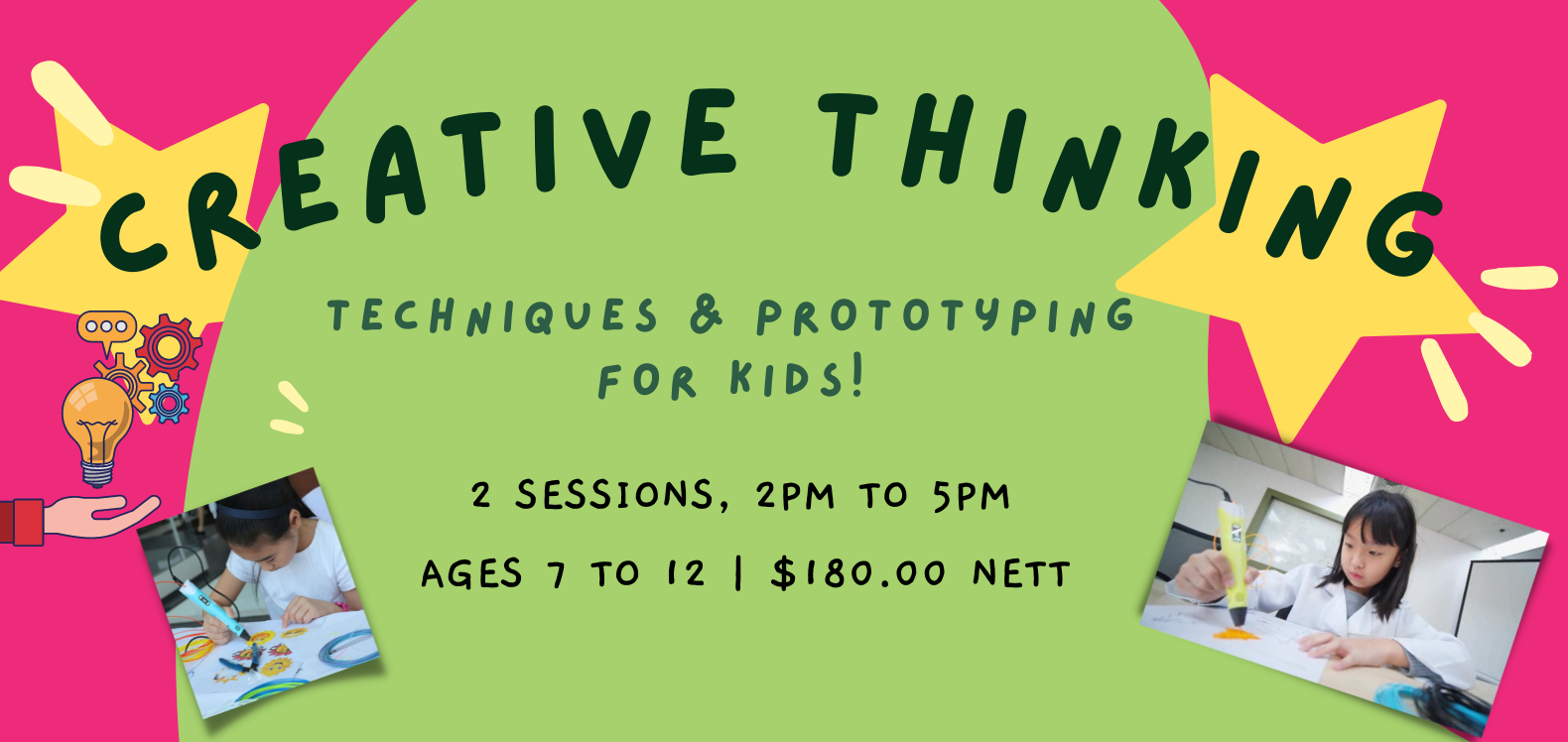 An introduction programme to the concept of Creative Thinking for kids which is a great way to get the kids creative juice flowing!

This 2 day workshop shaped for kids to nurture their creative thinking processes and techniques. They will be introduced to techniques of researching and brainstorming as well as prototyping their concept using 3D pen.

The programme provides a space to freely express their thought process. At the end, the kids will undergo a self-reflection and mini presentation on their solutions and prototypes.

For Ages 7 to 12 (Primary 1 to 6)


Day 1: 3D Printing
Introduce Brain Storming Techniques
Generate Problem Statement
Idea Development for Solution
Refinement and Presentation
Day 2: Space Planning & Isometric Drawing
Learn how to use a 3D Pen
Sketch Design
Rapid Prototyping with 3D Pen
Presentation of Prototype
2 Day Workshop, 2PM to 5PM
$180.00 per participant

Participants are required to bring their own laptop, charger and mouse.


Course Dates Available
13 & 14 December 2022
19 & 20 December 2022

Learning Objectives:
Creative Thinking skills
Problem Definition skills
Problem solving skills
Research skills
Hands-on in using a 3D Pen
Prototyping skills